Home>Media>Colorful Life
Colorful Life
"Art Festival, Powwow Korea 2019 Successfully ended"
2019.10.7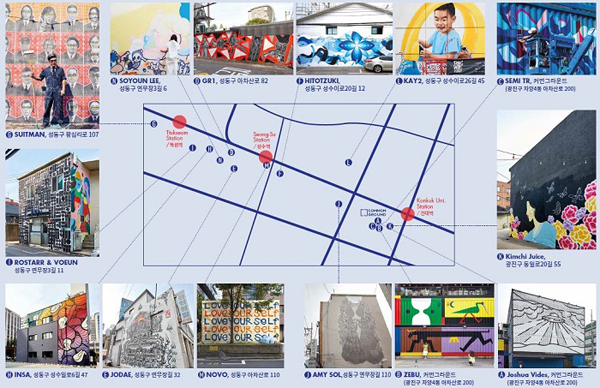 Location map and image by major works provided by NOROO Holdings co. ltd.
- NOROO Paint co. ltd. (CEO Myung-ho Jin), the main subsidiary of the Noroo Group, and a world renowned street artist group 'POW! WOW!' ' had been successfully completed the festival, POW! WOW! Korea 2019
- Pow!wow!, an international street artists group, celebrated its 10th anniversary, was formed in Hawaii with the goal of "change of community through art" and has grown into a global art festival organization. This year, a total of 20 murals and installations were exhibited in the vicinity of Seongsu-dong, mainly focusing on Konkuk Common Ground area. More than 20 teams of artists from Korea and abroad participated, including Joshua Vides (USA), who has gained fame in collaboration with global brands Mercedes-Benz, Nike and Fendi.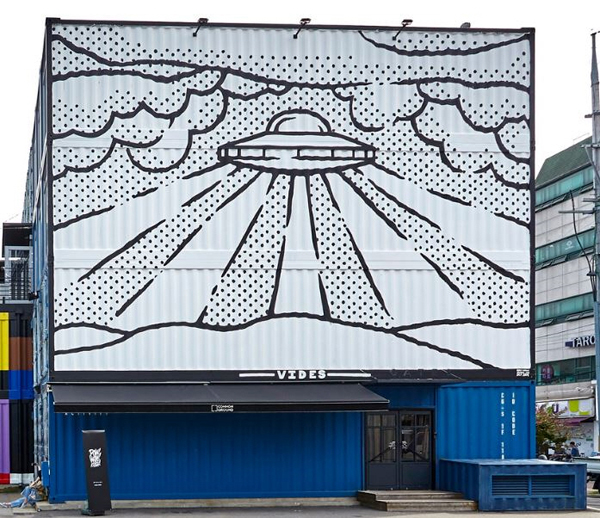 Artist : Joshua Vides, Common Ground, Sung-su dongm Seoul, image provided by NOROO Holdings co. ltd.
"Powwow Korea 2019 is a festival that gives artists full freedom of creation, unlike commercial murals," said Andy Song, head of Powwow Korea. "The second event in Korea was successfully completed with active support from NOROO Group."
- NOROO Group (Holding Company NOROO Holdings) will hold 'NCTS 2020' (NOROO International Color Trend Show) at Dongdaemun Design Plaza (DDP) on December 5th to predict color / design trends with global masters.
List