Home>Media>Colorful Life
Colorful Life
Supporting the Seoul Arts Center exhibition 'Masquerade' to support young artists
2021.12.10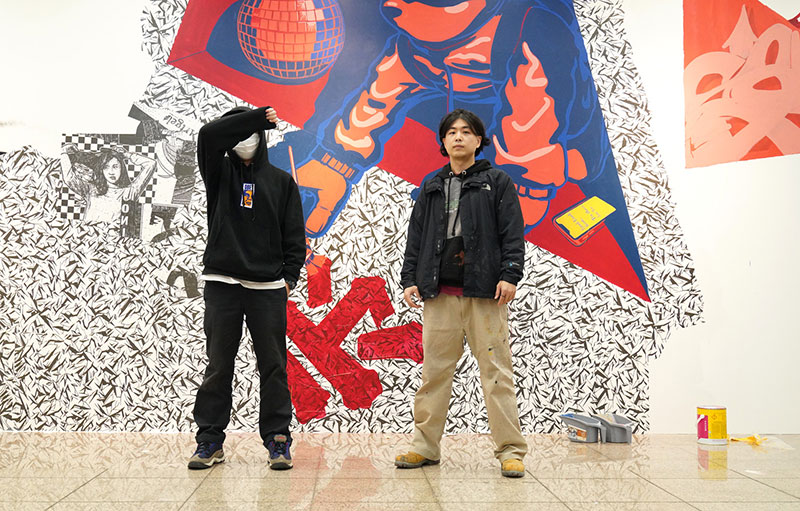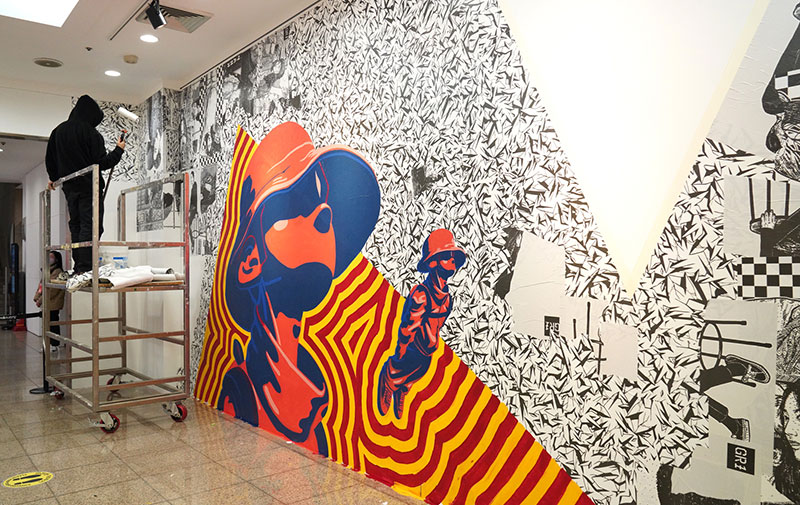 NOROO Paint sponsored the 'Masquerade' exhibition, a special exhibition of young artists from the MZ generation, held at the Seoul Arts Center Hangaram Art Museum until December 12.
This exhibition at the Seoul Arts Center, sponsored by the Ministry of Culture, Sports and Tourism and NOROO Paint, is to support the creation of young artists by promoting their work to the public.
Under the theme of 'Who am I?', this exhibition will feature 80 works of 20 young Korean artists ed through a contest. 'Masquerade' is a title inspired by the word 'mask' and 'Parade'
It is a linguistic meaningful expression combining the mask, a symbol of the COVID-19 era, and the parade marching in the square. During this exhibition period, on-site programs such as a relay painting challenge where you draw a picture yourself and a live painting that completes a mural add to the intention of the work and the pleasure of the exhibition.
With the sponsorship of Noroo Paint co. ltd., three artists will also present murals using paints.
Three artists, G.R.one, Sichi, and Berry Kim, who participated in the live painting, expressed their surprise at the color development and quick drying of NOROO Paint's products through this work.
In particular, artist Berry Kim, who works with computer graphics, praised the performance of paint for the first time and said that he would like to do bigger work with paint in the future.
NOROO Paint is the biggest domestic paint company that has been in business for 76 years this year and has been working hard to support many domestic cultural arts and win-win activities.
NOROO has been collaborating with color in various exhibitions, including Eric Johansson Photo Exhibition, Michelangelo Special Exhibition, Nobel Prize Special Exhibition, Art of Banksy Exhibition, Hello Fu, and 'Moomin original Painting' Exhibition as well.
Director Han Kyung-won, who is in charge of NSDS (NOROO Seoul Design Studio), which sponsored this exhibition, said, "I am glad to be sponsoring a place where young artists of the MZ generation can communicate and show their talent to the world. In the future, NOROO plans to continue to practice ESG management, including special support for the cultural and artistic activities of young people who are the future leaders."
List