Home>Media>NOROO News
NOROO News
NOROO Group, supporting Mr. Lee Kwang Ho's participation of an art fair, (6/11~6/17,2018)
25.6.2018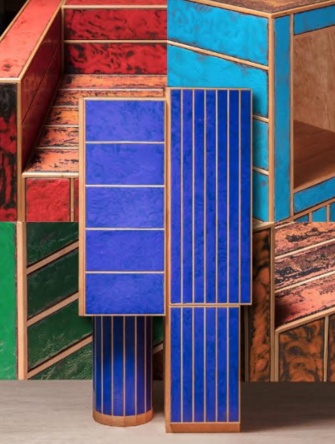 Noroo Paint Co., Ltd., major affiliate of Noroo Group, supported Mr. Lee Kwang Ho's participation in the art exhibition held in Switzerland, <Design Miami/Basel 2018>
Lee Kwang Ho, who won 'the Artist of the Year award' in the Brazilian Design Art Market('MADE') in 2017, is also well known for his technique of expressing "crossing the boundaries" between 'practicality' and 'artistry' by utilizing materials that are often encountered in everyday life.
Based on this ingenuity, he has been successfully collaborating with leading global companies, and his international fame & recognition has steadily increased.
Global collaborative projects such as Fendi's "Fatto a Mano", Hyundai Motor's "Brilliant Memories", Onitsuka Tiger's "Pop-Up Store in Myungdong", etc. made strong impressions to global media.
<Design Miami/Basel 2018> is the International Art Fair, held annually in both Basel, Switzerland(June) and Miami, USA(Dec.), and is a global and trendy art collection.
This year, Calvin Klein introduced his first installment artworks and received lots of acclaim, with his creative director, Raf Simmons who directed spatial design.
The artist, Lee Kwang Ho, demonstrates 22 artworks under the theme of 'Shape of a River' at the independent h. Through the materials(copper plate, wire and etc.) that can be encountered in everyday life rather than traditional material, crafts and design, practicality and artistry and it was naturally melted.
It is also characterized by the fact that the application of the material is not limited to its original use but the method of use of the finished product is also opened to the customers' choice. It has attracted the attention of European critics with its distinctiveness and artistry.
The colors of all the works and show room display were ed from NPCI's color book "Cover All, Vol2"
List