Home>Media>Colorful Life
Colorful Life
NOROO Group, "The value of color in fashion design world"
16.10.2017
​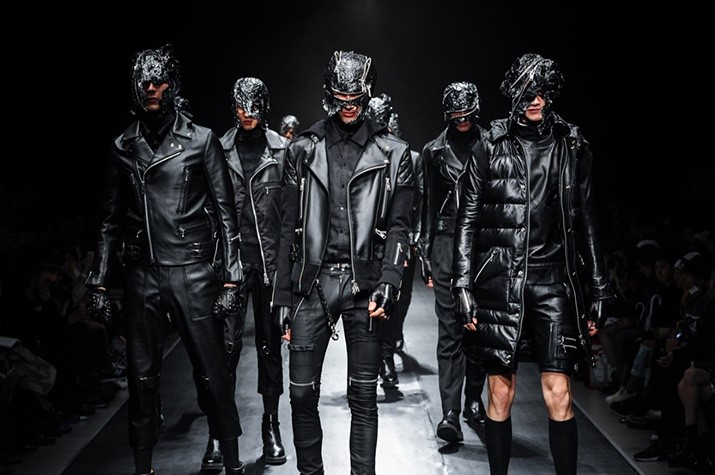 - 2018 Spring & Summer fashion collection: The collaboration with the world-class fashion designer BAJOWOO
On October 17,2017, NOROO Group will support the 2018 S / S Collection of '99% IS- '(Ninety-nine Percent Is-), a brand led by world-class fashion designer BAJOWOO (Park Jong-woo) and will hold '99% IS- 'X NOROO' Collaboration, that will take place at the modern luxury store in Cheongdam-dong area.
NOROO Group as a leading color company, it has been communicating with customers through various activities, such as 'NCTS' (NOROO International Color Trend Show), '2017 POW!WOW! Korea' event that collaborated with the world's graffiti artists, and 'Moomin Original Art works Exhibition', and other "Color, Culture, and Value of Design" projects.
This year, NOROO has been supporting and collaborating with BAJOWOO, a designer who leads fashion trends to communicate the value of color and design more efficiently and more closely with younger customers.
Every season, '99% IS- 'brand interprets the diverse cultures experienced by BAJOWOO designer from a new angle, showing creativity and completeness thought its collections. We are expecting to reach a positive collaboration synergy between color companies and fashion designers.
All colors used in the event were known to have been inspired by the color system of NPCI (NOROO-PANTONE Color Institute). In addition, you can also find a look using a color spray produced through collaboration between ' NOROO ' and '99% IS- '.
The official of NOROO Group said, "Through this event, we will support the world-wide fashion artist BAJOWOO, to demonstrate his potential and develop various works to take a lead of the K-fashion advancement."
Also on November 16th, 'NCTS 2018' (NOROO International Color Trend Show) will take place in DDP, to further strengthen its status as a leading color company.
There will be lectures by six experts from South Korea and abroad, including Mr. Katsuya Kamo, the famous hair and makeup artist who participated in Chanel's collection, and Professor, Ico Migliore, the exclusive space director of Max Mara co ltd.

List