Home>Media>Colorful Life
Colorful Life
NOROO X POW!WOW! Korea
20.9.2017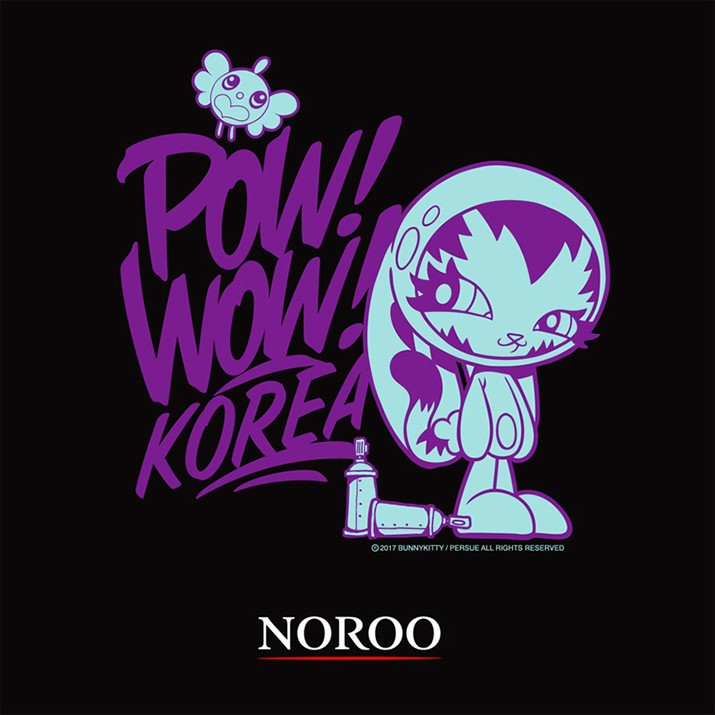 - " POW!WOW! X NOROO in Seoul" will be held from September 23 to 30 in cooperation with the world's leading graffiti artist group POW!WOW!
- This project will be carried out simultaneously in a total of six locations, including Sangdo-dong, Mullae-dong, Donggyo-dong
NOROO Paint co. ltd. (CEO, Su-Kyung Kim, hereafter 'NOROO Paint' ), the leading subsidiary of NOROO Group will hold 'POW! WOW! X NOROO in Seoul ', cultural urban recycling project in collaboration with world famous graffiti artist group 'POW!WOW!' during September 23rd ~ 30th ,2017.
The international graffiti group 'POW!WOW!', which celebrated its 8th anniversary this year, was formed in Hawaii, US, 2009 with the aim of "transforming the community through art" and has grown into a professional organization for international street art festivals.
So far, 'POW WOW!' has been working in USA, Hong Kong, Japan and other countries, however, it will be its first time to work in South Korea in collaboration with NOROO Group.
The purpose is not only to draw murals of streets or buildings, but also to enhance the local image and improve the environment by presenting works reflecting the unique arts and culture of the host city.
The social contribution activities of NOROO Group, which celebrates its 72nd anniversary this year, are not merely aiming at positive change of the company image, but rather put the initiative spirit of "For our homeland" into practice and make contribution and communication to the people and customers the top priority. Especially, this year, they have achieved great reception and communication among local residents, by drawing murals of streets for the residents of the living area, and turning the dark and distracted atmosphere of the area into a lively and positive appearance.
This year, the event will be held simultaneously in 6 locations in Seoul, including the exterior of the 'Hand Picked Hotel' buiding in Sangdo-dong, 'Mullae Elementary School' building, and Donggyo-dong area. NOROO Paint will provide the environment-friendly paint, spray, markers for this event.
In addition to that, educational programs such as 'School of Art' and 'School of Music', workshops and concerts will be also held at the same time.
Total of 12 artists from Korea and abroad are attending the project, including 'Royyal DOG', a world-renowned street artist who has drawn attention by the work of women wearing 'hanbok' (Korean Traditional costume) in LA this year, the authentic graffiti artist 'SIX COIN' and others.
CEO Kim Soo Kyung, Representative of NOROO Paint co. ltd has expressed: "Through this event, NOROO Group will introduce 'POW!WOW!', a worldwide artist group, to Korea. At the same time, we will continue to strive to contribute to the local community and customers by improving the urban environment vigorously and positively through the graffiti culture."

List